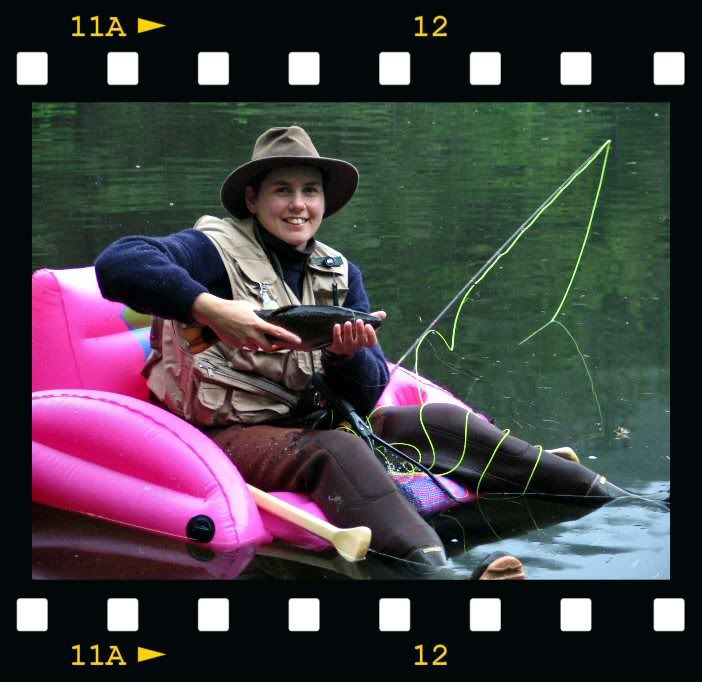 R.I.P. Pinky – My pink floating chair passed away a few weeks ago. She cost all of $10 from a big box, and I will miss her & all the good times we had together. We drifted the Saco and Ellis together, she was my reliable pal on Moody pond after a long day's work and ventured to a few other local ponds as well. Heck, she was even Orvis-endorsed on Moody pond by an Orvis employee!
I pick up a new float chair from Clearwater Fly Shop in town and it's love at first site, this nice brookie christened my new floatboat.
It's a Rivendell, three bladder system, U tube for easy in and out. It is backpackable and light!
Thank you brookie!